Washington DC Pest Control Reviews
---
Read our reviews and see what customers have to say about us. Then pick up the phone and call us so we can help solve your pest problem!
Bethesda Pest Control & Extermination
Read Our Pest Control Reviews in Bethesda
Capitol Pest provides pest control in Bethesda and the surrounding areas. We take pride in providing exceptional customer service, and take to heart the feedback we hear from each and every one of our customers. Below you'll find our reviews, testimonials, and feedback from the home owners and businesses in Bethesda we've serviced. If you need a Bethesda exterminator, contact us today!
Appointment time kept. Representative introduced himself and explained what he was looking for.
Paula Kasper
September 13th, 2018
I have regular service and the technicians never fail to ring the bell and check-in with me and ask if there are any particular or specific problems.
Makram Jaber
June 23rd, 2018
Friendly staff and technicians. Efficient service. I would highly recommend.
Kate Profet
June 5th, 2018
We have been your customers since 1982. Need I say more? 'nuff said!
Stephen Bruno
June 2nd, 2018
TEN YEARS, AND WE HAVE BEEN VERY PLEASED ALL ALONG THESE YEARS WITH THE SERVICES PROVIDED BY YOUR COMPANY.
Oscar & Amy Mann
May 9th, 2018
This is our first year. We have been very satisfied by your attentiveness. My only request is that you call us a day or so before so that I can tell the technician if anything needs to be checked. Thank you for your service.
Lynn Meltzer
April 12th, 2018
Capitol Pest Control has been my go-to company since the late 1990's - from wood boring insects to rodents, they have been there for me.
Kirsten Williams
January 11th, 2018
Domonic did a thorough and professional job. Very polite and responded positively to all our questions or concerns.
Philip Young
November 28th, 2017
Excellent. Robert Smith was pleasant, professional, and knowledgeable.
Marilyn Schugman
November 21st, 2017
Jackson Bennett
November 12th, 2017
Good for routine checkups. Follow through with more extensive work can be challenging.
Damon Brown
November 2nd, 2017
Excellent Service and always complete service in timely manner.
Naomi Bryant
October 24th, 2017
Customer for over 10 years.Predictably great service.
Judith Tyson Kopolow
August 29th, 2017
I was very happy with the service I received on Monday.First time since Jonnie left that I felt like someone was interested in my concerns.Hugo is great and so is the new entomologist.
Alan Munaker
August 24th, 2017
We have been using CPC for 13 years. Excellent service and reliability.
Monica Dibella
May 3rd, 2017
Very fast response to my call and very careful yet thorough service. Thank you.
Alan C Eyres
April 11th, 2017
Started using Capitol Pest control last summer for exterior rodent control. Service technicians are very friendly and professional. Within 3 months, the appearance of rodents eating the bait was substantially reduced. As a result, we don't need monthly service and reduced our treatments now to quarterly. I think it would be good for the company to recommend this to us, as opposed to having to request a reduction in treatment ourselves.
Melinda Frederick
February 10th, 2017
I have been with Capital Pest for over ten years now and they have consistently bee terrific. I have used other national pest control companies and, to a company, were terrible, not empathetic with the needs of the client. Nobody beats the customer service and professionalism of Capital Pest.SincerelyGary M
Gary M.
November 2nd, 2016
Our Service Area
Washington DC

Alexandria

Arlington

Bethesda

Chevy Chase

Potomac

Rockville

Prince George's County MD
Our Guarantee
---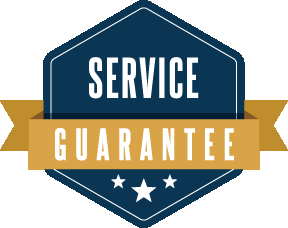 Capitol Pest guarantees its treatment plan. If for whatever reason you have any new pest problems or other covered pests, we will treat at your convenience and at no additional cost to you.

The barriers we put in place to protect your home and family against pests will naturally break down over time. This is why over the course of the year we will regularly reapply treatments as well as re-inspect for new conditions, avenues and sources of pests to ensure your home is protected. For more details on our treatment schedule read our Home Protection Plan page.

Your home is your largest investment.
Let Capitol Pest protect it against pests!



COUPON $30 Off
Get COUPON $30 OFF Annual Pest Control Service With This Internet-Only Offer