Washington DC Pest Control Reviews
---
Read our reviews and see what customers have to say about us. Then pick up the phone and call us so we can help solve your pest problem!
Bowie Pest Control & Extermination
Read Our Pest Control Reviews in Bowie
Capitol Pest provides pest control in Bowie and the surrounding areas. We take pride in providing exceptional customer service, and take to heart the feedback we hear from each and every one of our customers. Below you'll find our reviews, testimonials, and feedback from the home owners and businesses in Bowie we've serviced. If you need a Bowie exterminator, contact us today!
Zachary the technician was a true professional and committed to his duty. Zachary gave me the confidence necessary to move pass this matter in our home. Thank you Zachary.
Robert Elliot
August 22nd, 2018
We have the bronze package and the tech came out and was great. Informative and polite.
Benjamin Alves
May 10th, 2018
I have used them for a number of years for termite control contract. They have always been prompt in replying to me, coming when they said they would (!) and, the one time termites were found, they corrected the problem immediately with no reservations or delay. They, unlike some companies, have never pressured me to buy expensive additional services.
Carol Ross
January 30th, 2018
We have used Capitol Pest Control for many years and have never had a problem with termites.
Michelle Mundt
January 7th, 2018
The technician was professional, efficient, and willing to answer any questions I had. He arrived early and went to work checking my home. He was very thorough in his inspection.
Edwin R McCULLEY, JR
August 21st, 2017
Great checked every box and surroundings carefully. Clean.
Rafaela Crook-Castan
August 16th, 2017
Excellent service with description of service clearly provided.
Jane M Fall-Dickson
July 30th, 2017
Daiquan was courteous, informative and thorough. Thank you.
Toni Jackson
July 11th, 2017
On time; no problems. Would recommend to neighbors. Will use again.
Rob & Ellen Beck
June 23rd, 2017
Your response to my call was prompt. Your tech actually found and treated a run I had not noticed before. However he did not replace the bait station I reported that has a hole gnawed in to the top directly over the new bait he put in. Won't water damage the bait? And I did find another new untreated hole nearby while examining the service.
Jan Polissar
February 1st, 2017
For several years. Rodent/pest control and termites.
Michael Campbell
January 9th, 2017
they are courteous and prompt, and knowledgeable.....
Susan Coneys
December 29th, 2016
Answered my call promptly, very knowledgeable and beyond polite and accommodating. Could not recommend them highly enough.
Our Service Area
Washington DC

Alexandria

Arlington

Bethesda

Chevy Chase

Potomac

Rockville

Prince George's County MD
Our Guarantee
---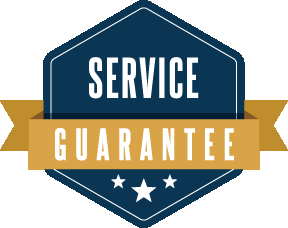 Capitol Pest guarantees its treatment plan. If for whatever reason you have any new pest problems or other covered pests, we will treat at your convenience and at no additional cost to you.

The barriers we put in place to protect your home and family against pests will naturally break down over time. This is why over the course of the year we will regularly reapply treatments as well as re-inspect for new conditions, avenues and sources of pests to ensure your home is protected. For more details on our treatment schedule read our Home Protection Plan page.

Your home is your largest investment.
Let Capitol Pest protect it against pests!



COUPON $30 Off
Get COUPON $30 OFF Annual Pest Control Service With This Internet-Only Offer