Washington DC Pest Control Reviews
---
Read our reviews and see what customers have to say about us. Then pick up the phone and call us so we can help solve your pest problem!
Camp Springs Pest Control & Extermination
Read Our Pest Control Reviews in Camp Springs
Capitol Pest provides pest control in Camp Springs and the surrounding areas. We take pride in providing exceptional customer service, and take to heart the feedback we hear from each and every one of our customers. Below you'll find our reviews, testimonials, and feedback from the home owners and businesses in Camp Springs we've serviced. If you need a Camp Springs exterminator, contact us today!
should have never left - Glad to be back and feel better knowing Capitol Pest is on call and available when we need them!
Jennifer Kelly
October 30th, 2018
The job was done promptly with little fuss. I hope it keeps the mice out for years to come!
Carolee Heileman
October 4th, 2018
Very thorough inspection was made by Stanley and I trust his observation that we have no termite infestation. Please have him come again to do our next inspection next year.
David C Wherry
August 21st, 2018
Always illuminating to talk with Russell and Kevin.
Charles Weiss Jr
August 7th, 2018
On time and thorough.went over previous report to make sure no new activity.
Janis G Goodman
July 4th, 2018
We like the courteous and professional approach you demonstrate on your visits to check our home.
Ellen Pulupa
June 21st, 2018
Very professional and thorough with their work...our pest problems were solved...highly recommend.
John M Brodie
May 25th, 2018
Almost 9 years. Very good experience over the years.
Drew & Asha Scielzo
May 2nd, 2018
We have been using CP for about one year and have the centricon termite system and regular pest control plan. We are very happy with the customer service and timeliness of their response as well as the actual work performed. We have met the technicians that come out and they're all extremely professional and provide education on the CP methodology. Overall we are extremely happy.
Brian Riedel
April 15th, 2018
We have been using Capitol Pest for over 25 years. Their service has always been the best.
Jerry C Connors
February 20th, 2018
Tyrell was outstanding, knowledgeable and very helpful!
Brett Hodgkins
December 1st, 2017
I cannot rate this particular experience as I did not see the technician, but I have not had any pest or problems with this service, so it is going well.
Marguerite Kingston
August 21st, 2017
Just signed up with Capitol Pest service. They were very accommodating and provided service promptly.
Barbara Lebwohl
May 2nd, 2017
Friendly, helpful, customer-service-oriented staff backed up with skilled knowledge and abilities and willingness to explain.
Leonard Wiener
March 2nd, 2017
We've been using Capitol Pest for more than 10 years. We have Pest control contracts for our main building, and my residence.
Wellspring Conference Center
January 23rd, 2017
I have been a client with Capital Pest for 30 years in my business and home and have never had a problem..They are reliable, neat and honest..It has been a pleasure to deal with them..Congrats..
David C.
November 22nd, 2016
Our Service Area
Washington DC

Alexandria

Arlington

Bethesda

Chevy Chase

Potomac

Rockville

Prince George's County MD
Our Guarantee
---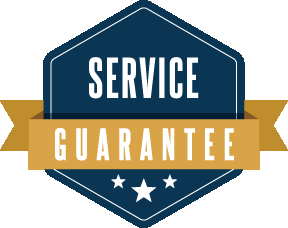 Capitol Pest guarantees its treatment plan. If for whatever reason you have any new pest problems or other covered pests, we will treat at your convenience and at no additional cost to you.

The barriers we put in place to protect your home and family against pests will naturally break down over time. This is why over the course of the year we will regularly reapply treatments as well as re-inspect for new conditions, avenues and sources of pests to ensure your home is protected. For more details on our treatment schedule read our Home Protection Plan page.

Your home is your largest investment.
Let Capitol Pest protect it against pests!



COUPON $30 Off
Get COUPON $30 OFF Annual Pest Control Service With This Internet-Only Offer