Washington DC Pest Control Reviews
---
Read our reviews and see what customers have to say about us. Then pick up the phone and call us so we can help solve your pest problem!
College Park Pest Control & Extermination
Read Our Pest Control Reviews in College Park
Capitol Pest provides pest control in College Park and the surrounding areas. We take pride in providing exceptional customer service, and take to heart the feedback we hear from each and every one of our customers. Below you'll find our reviews, testimonials, and feedback from the home owners and businesses in College Park we've serviced. If you need a College Park exterminator, contact us today!
Great experience. The technician was very professional and informative.
Kathleen Rooney
September 26th, 2018
Worker was engaging. Knowledgeable and expressive.
Bambi Harmon
August 23rd, 2018
Fast and efficient. Knowledgeable technician. Took care of all our concerns.
Thomas Naylor
June 29th, 2018
Punctual, professional, and always happy to offer advice.
Michael Lewin-Smith
May 31st, 2018
We've used Capitol Pest Control for several years and are pleased with everything about the company - Excellent, polite and smart technicians; prompt and efficient service; fair prices. Our next door neighbors recommended them (they've been customers for much longer) and we're so glad we took their advice and signed on.
Judi Kauffman
May 3rd, 2018
We have been using Capitol Pest since purchasing home in 2001.
William W Hartzog
January 6th, 2018
Good service. Genuinely friendly technician. No problems at all.
Mitch Gerber
December 4th, 2017
Eliminates pests
Uzi Rozay
October 30th, 2017
Initial treatment and analysis was very good! Looking forward to continuing the program.
Kurt Miller
September 26th, 2017
It was professional with very little disrupt to the normal life.
Runa Mithani
August 7th, 2017
Seemed to be a good experience. The technician found no problems after checkingindoors and outdoors.
Suzanne Dater
July 8th, 2017
Excellent service! Friendly and knowledgeable technicians. Used services for sugar ants appearing in the spring in my kitchen.
Marcia Rounsaville
May 9th, 2017
Great company. Owner is a genius and terrific person. Very efficient staff.
Edward M Gabriel
January 30th, 2017
Our Service Area
Washington DC

Alexandria

Arlington

Bethesda

Chevy Chase

Potomac

Rockville

Prince George's County MD
Our Guarantee
---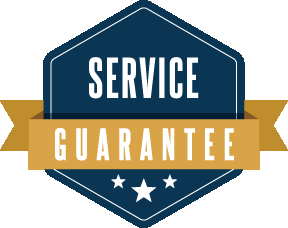 Capitol Pest guarantees its treatment plan. If for whatever reason you have any new pest problems or other covered pests, we will treat at your convenience and at no additional cost to you.

The barriers we put in place to protect your home and family against pests will naturally break down over time. This is why over the course of the year we will regularly reapply treatments as well as re-inspect for new conditions, avenues and sources of pests to ensure your home is protected. For more details on our treatment schedule read our Home Protection Plan page.

Your home is your largest investment.
Let Capitol Pest protect it against pests!



COUPON $30 Off
Get COUPON $30 OFF Annual Pest Control Service With This Internet-Only Offer