Washington DC Pest Control Reviews
---
Read our reviews and see what customers have to say about us. Then pick up the phone and call us so we can help solve your pest problem!
Fort Washington Pest Control & Extermination
Read Our Pest Control Reviews in Fort Washington
Capitol Pest provides pest control in Fort Washington and the surrounding areas. We take pride in providing exceptional customer service, and take to heart the feedback we hear from each and every one of our customers. Below you'll find our reviews, testimonials, and feedback from the home owners and businesses in Fort Washington we've serviced. If you need a Fort Washington exterminator, contact us today!
Tyrell is always professional and considerate. He's fantastic.Thank you for keeping camel crickets out of my house. I am so happy about that.
Sandy Chow
December 7th, 2017
Very personable technician who knew what he was doing. Very good customer service.
Guy & Jennifer Desilva (tenants)
June 25th, 2017
A very professional and friendly staff. Arrived on time and explained the procedures to be done.
Anne Cronin
June 1st, 2017
Capitol Pest Control and its predecessor companies have been taking care of my termite and pest inspections and control since I moved into a row house on Capitol Hill in 1974. During the past 43 years, I've moved several times and now live near Annapolis. Capitol Pest Control and I have kept each other and I'm glad of it.
Fred Scheer
May 27th, 2017
We have used Capitol Pest Control for 22 years with our property management and have found the service both on and off the field to be virtually unrivaled in the DC area.
Mrs Davis (tenant)
April 28th, 2017
Everyone is very friendly and pleasant to work with. They came to my house very quickly to address our needs.
Shaina Bindeman
April 13th, 2017
About 21 years for termite, more recently for general pest. Very happy with the service and consider Capitol Pest a great value.
Craig & Ana Channell
April 4th, 2017
Using cap pest since 2007. I like that while we receive quarterly service, we can call for service in between quarterly appointments. Antonio was so thorough!
Kim Kelberg
February 3rd, 2017
They show up regularly when they say, and they take care of any sighting of pests and I am pleased to have them taking care of my yard.
Adult Son Wbt
February 1st, 2017
We have been using Capitol Pest Control for a number of years. They are reliable and thorough. We highly recommend them.
Nancy Wilkinson
January 6th, 2017
Our Service Area
Washington DC

Alexandria

Arlington

Bethesda

Chevy Chase

Potomac

Rockville

Prince George's County MD
Our Guarantee
---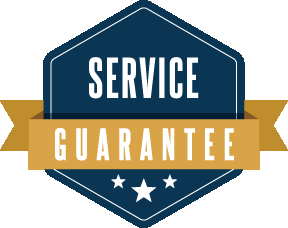 Capitol Pest guarantees its treatment plan. If for whatever reason you have any new pest problems or other covered pests, we will treat at your convenience and at no additional cost to you.

The barriers we put in place to protect your home and family against pests will naturally break down over time. This is why over the course of the year we will regularly reapply treatments as well as re-inspect for new conditions, avenues and sources of pests to ensure your home is protected. For more details on our treatment schedule read our Home Protection Plan page.

Your home is your largest investment.
Let Capitol Pest protect it against pests!



COUPON $30 Off
Get COUPON $30 OFF Annual Pest Control Service With This Internet-Only Offer