Washington DC Pest Control Reviews
---
Read our reviews and see what customers have to say about us. Then pick up the phone and call us so we can help solve your pest problem!
Greenbelt Pest Control & Extermination
Read Our Pest Control Reviews in Greenbelt
Capitol Pest provides pest control in Greenbelt and the surrounding areas. We take pride in providing exceptional customer service, and take to heart the feedback we hear from each and every one of our customers. Below you'll find our reviews, testimonials, and feedback from the home owners and businesses in Greenbelt we've serviced. If you need a Greenbelt exterminator, contact us today!
Service was wonderful and got everything done that was on the list. Great job!
Kara Cunzeman
August 28th, 2018
Excellent customer service of staff and technician. Thank you for being so prompt in your response.
Charles & Judy Farmer
August 14th, 2018
They service our business monthly. Also do Termite protection on my home. They always call before they arrive.
Barter #5764 Shower Door King
August 4th, 2018
Very impressive technician! Arrived exactly in timeand looked at the areas carefully.
Linda D Reider
August 2nd, 2018
All contact with your companies personnel have been very professional.
Eric Rhode
June 14th, 2018
We have been using Capitol Pest for several years. We have been very pleased with the timely and courteous service.
Andrew Brady
May 15th, 2018
We have been using CP for about one year and have the centricon termite system and regular pest control plan. We are very happy with the customer service and timeliness of their response as well as the actual work performed. We have met the technicians that come out and they're all extremely professional and provide education on the CP methodology. Overall we are extremely happy.
The customer service could not be better. The tecnicians are courteous and thorough.
Cindy Hagstrom
February 10th, 2018
Cristina arrived on time, inspected premises in a very professional manner, agreed with my assessment of mice and cricket problems and applied treatment inside and outside of house. It was a pleasure working with her.
Ellen H Eyster
December 10th, 2017
Tyrell did a good job spraying the basement. He explained the process and what he had done. He also did an inspection of the outdoor rodent boxes, but he did say before he left if he had found that the rat poison had been eaten or not. He did say that everything was okay.
Susan Smith
November 14th, 2017
I appreciate the prompt monthly service and am delighted that we have not had any problems with mosquitoes. I am not home when the technician comes, so cannot rate him.
For about a year! Zach is great! We really appreciate his excellent sense of customer service!
Andrew Berman
April 21st, 2017
The oldest and finest around
South Lynn
November 25th, 2016
Our Service Area
Washington DC

Alexandria

Arlington

Bethesda

Chevy Chase

Potomac

Rockville

Prince George's County MD
Our Guarantee
---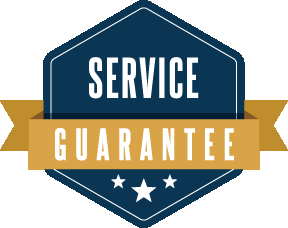 Capitol Pest guarantees its treatment plan. If for whatever reason you have any new pest problems or other covered pests, we will treat at your convenience and at no additional cost to you.

The barriers we put in place to protect your home and family against pests will naturally break down over time. This is why over the course of the year we will regularly reapply treatments as well as re-inspect for new conditions, avenues and sources of pests to ensure your home is protected. For more details on our treatment schedule read our Home Protection Plan page.

Your home is your largest investment.
Let Capitol Pest protect it against pests!



COUPON $30 Off
Get COUPON $30 OFF Annual Pest Control Service With This Internet-Only Offer