Washington DC Pest Control Reviews
---
Read our reviews and see what customers have to say about us. Then pick up the phone and call us so we can help solve your pest problem!
Lake Arbor Pest Control & Extermination
Read Our Pest Control Reviews in Lake Arbor
Capitol Pest provides pest control in Lake Arbor and the surrounding areas. We take pride in providing exceptional customer service, and take to heart the feedback we hear from each and every one of our customers. Below you'll find our reviews, testimonials, and feedback from the home owners and businesses in Lake Arbor we've serviced. If you need a Lake Arbor exterminator, contact us today!
I've told a neighbor about Capitol Pest and they have an upcoming visit. I'm impressed so far.
Cheryl Randolph
October 24th, 2018
Fast service and professional always pleasant to talk to seem to know their jobs.
Norwood School
July 27th, 2018
Stanley is the best don't let him retire. He is very knowledgable.
Betsy Snyderwine
July 17th, 2018
The technician kindly called me when he was 15 minutes away and then the visit was quick and efficient. Great job!
Meet Maralyn Marsteller
June 10th, 2018
The technician came on time and did an excellent job.
Eileen Dunn
December 19th, 2017
The service provided was on time and the person was courteous. He, did, however, not lock the second gate to the back garden. I have 3 dogs and basic requirements is that the gates are solidly locked in place when the service person leaves. I appreciated that he knocked at the door when he arrived to give me a minute to get all the dogs locked into their indoor crates for their safety and his convenience. I'd like him to return on the next visit.
Eleanor Hillegeist
October 13th, 2017
They were very thorough and explained everything before doing anything. everyone is very nice. I am happy with the service.
Natashka McDonald
September 8th, 2017
Excellent as usual! So happy I found your organization to control my pesky pest problems which are now dissolving.
Phyliss Harrell
August 14th, 2017
Very Responsive. Plenty of notice that they are comming for service. Great gropu, I highly recommend them.
Alfred B.
August 4th, 2017
The technician arrived a bit early (!)--wonderful! He was knowledgeable and thorough, explaining what he was finding as he went along. Excellent experience overall.
Jane Becker
July 8th, 2017
DaiShan (?) is extremely knowledgeable and thorough. He did a great job. LSH.
Lester Hyman
April 3rd, 2017
I've been using Capitol Pest since I bought my house a few years ago. I use them for termite and regular pest service and am very happy with them.
Ann Turner
March 13th, 2017
Since they acquired my prior service company. The termite protection service and outdoor pest control service seems very effective. The technicians have been very courteous.
Peter Sherman
January 20th, 2017
Our Service Area
Washington DC

Alexandria

Arlington

Bethesda

Chevy Chase

Potomac

Rockville

Prince George's County MD
Our Guarantee
---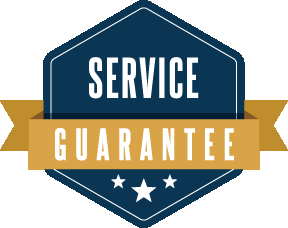 Capitol Pest guarantees its treatment plan. If for whatever reason you have any new pest problems or other covered pests, we will treat at your convenience and at no additional cost to you.

The barriers we put in place to protect your home and family against pests will naturally break down over time. This is why over the course of the year we will regularly reapply treatments as well as re-inspect for new conditions, avenues and sources of pests to ensure your home is protected. For more details on our treatment schedule read our Home Protection Plan page.

Your home is your largest investment.
Let Capitol Pest protect it against pests!



COUPON $30 Off
Get COUPON $30 OFF Annual Pest Control Service With This Internet-Only Offer