Washington DC Pest Control Reviews
---
Read our reviews and see what customers have to say about us. Then pick up the phone and call us so we can help solve your pest problem!
Potomac Pest Control & Extermination
Read Our Pest Control Reviews in Potomac
Capitol Pest provides pest control in Potomac and the surrounding areas. We take pride in providing exceptional customer service, and take to heart the feedback we hear from each and every one of our customers. Below you'll find our reviews, testimonials, and feedback from the home owners and businesses in Potomac we've serviced. If you need a Potomac exterminator, contact us today!
Sean was great--very professional. He did a very thorough, yet efficient inspection.
Clifford S Goodman
October 30th, 2018
Kenneth was great. However when booking the call I asked for an appointment first thing in the morning. I was told Edgar would come between 8 & 9. When I called the day of the appointment at 9:10, I was told I fact Kenneth was coming and that the appointment was booked for "morning." I was annoyed to have to take extra time away from work. But Kenneth was excellent.
Frank Z.
September 21st, 2018
The technician arrived on time and was very professional.
Adele Mujal
July 16th, 2018
Capitol pest control is a great company! They are very friendly and informative, they get the job done right. There prices are affordable. I would definitely recommend this company as the #1 pest control company to do business with. Definitely 5 stars!!
This is our 3rd year using Capitol Pest for Stinging insects, mostly carpenter bees that burrow into our deck every year. They are very responsive, communicative and all of the technicians we've had over the years seem highly skilled at alleviating any issue.
Andrea Yudell
April 29th, 2018
Very knowledgeable regarding my bed bug problem. Helpful in making a horrible situation tolerable.
Paul West
November 13th, 2017
Very professional service. I hired them for maintenance service.
Linda Nealon
July 28th, 2017
10 years of great service. Todays visit was no exception. Prompt service, professional care and good cheer.
Marc E Lackritz
March 23rd, 2017
I've been using Capitol Pest since 2011. They have great and prompt service, and, as a repeat customer with accounts at several rent properties, they responded pretty quickly to me My only reason for not giving them 4 stars is that they send a lot of emails - 1, regarding an upcoming visit; 2, a visit service report; and 3, an invoice. I get confused especially with the latter two. It'd be better to just get one email for both service report and invoice, and it'd be great if they could put the service address in the subject of the emails so I could quickly distinguish among my many properties.
Meet Shari Gilbert
March 6th, 2017
Our Service Area
Washington DC

Alexandria

Arlington

Bethesda

Chevy Chase

Potomac

Rockville

Prince George's County MD
Our Guarantee
---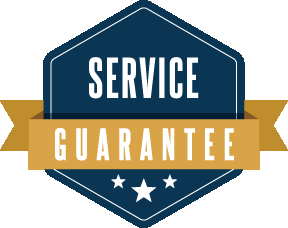 Capitol Pest guarantees its treatment plan. If for whatever reason you have any new pest problems or other covered pests, we will treat at your convenience and at no additional cost to you.

The barriers we put in place to protect your home and family against pests will naturally break down over time. This is why over the course of the year we will regularly reapply treatments as well as re-inspect for new conditions, avenues and sources of pests to ensure your home is protected. For more details on our treatment schedule read our Home Protection Plan page.

Your home is your largest investment.
Let Capitol Pest protect it against pests!



COUPON $30 Off
Get COUPON $30 OFF Annual Pest Control Service With This Internet-Only Offer