Washington DC Pest Control Reviews
---
Read our reviews and see what customers have to say about us. Then pick up the phone and call us so we can help solve your pest problem!
Rockville Pest Control & Extermination
Read Our Pest Control Reviews in Rockville
Capitol Pest provides pest control in Rockville and the surrounding areas. We take pride in providing exceptional customer service, and take to heart the feedback we hear from each and every one of our customers. Below you'll find our reviews, testimonials, and feedback from the home owners and businesses in Rockville we've serviced. If you need a Rockville exterminator, contact us today!
Great service, as always! Informative technician and ready to help.
Elizabeth Bergin
September 10th, 2018
I was disappointed that so little time had been schedule for this 1st appointment, given that you knew about the extent of the problem. Fortunately, the appointment was extended. I WANT TO BE SURE EDGUARD BRINGS THE TREATED BRUSH NEXT TIME BECAUSE WEBS ARE BACK AND THOSE ON 2ND FLOOR WERE NOT ADDRESSED. I WILL NEED TO BE HERE 7/14 AT NOON TO GIVE HIM ACCESS TO THESE, SO BE SURE TO CALL ME IF THERE'S ANY DELAY IN THIS APPOINTMENT.I cannot rate the service for rodents because I don't know yet how effective it is. The rating below is just a place holder.Edguard was professional, listened well to my concerns, answered my questions, and worked efficiently and neatly in helping to solve our problems.
Ann M Watkins
July 5th, 2018
I'm a fan. They promptly respond to requests, were very knowledgeable and professional. This is a vendor I would recommend to others and use again (hopefully it won't be necessary though!).
Excellent and very professional service. Thank you!
LINDA McREYNOLDS
November 26th, 2017
goodlast service they did not come inside to check the bait so they need to remember to schedule for that.
Amy Manela
October 25th, 2017
Very professional and experienced. Hugo was terrific.
Carol A Eickert
September 18th, 2017
CPC came out and did and excellent job and then told me what I needed to watch for and further explain how the treatment works. Overall great service.
Pernell Anthony
August 3rd, 2017
I was under the impression that the technician would sweep the railings, screens etc for spider webs. This is not happening.
Jane Nacke
July 29th, 2017
The second treatment was not as thorough as the first. Also, the technician did not have the four twin mattress encasements.
Claudia Green
July 27th, 2017
We are very happy with our experience with the technician you sent on our previous service!! us, along with our four other neighbors (all on Allegheny ave) would love to say "thank you!" to this young man for his good work!!
Capitol Pest provides excellent service. Technicians are thorough and non-intrusive.
Betty Portugill
February 28th, 2017
Our Service Area
Washington DC

Alexandria

Arlington

Bethesda

Chevy Chase

Potomac

Rockville

Prince George's County MD
Our Guarantee
---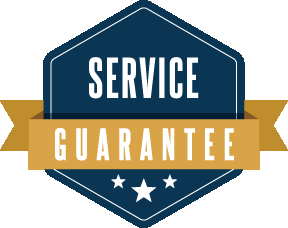 Capitol Pest guarantees its treatment plan. If for whatever reason you have any new pest problems or other covered pests, we will treat at your convenience and at no additional cost to you.

The barriers we put in place to protect your home and family against pests will naturally break down over time. This is why over the course of the year we will regularly reapply treatments as well as re-inspect for new conditions, avenues and sources of pests to ensure your home is protected. For more details on our treatment schedule read our Home Protection Plan page.

Your home is your largest investment.
Let Capitol Pest protect it against pests!



COUPON $30 Off
Get COUPON $30 OFF Annual Pest Control Service With This Internet-Only Offer